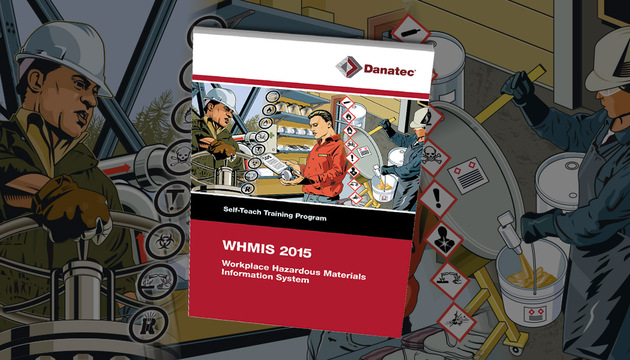 GHS WHMIS 2015 Self-Teach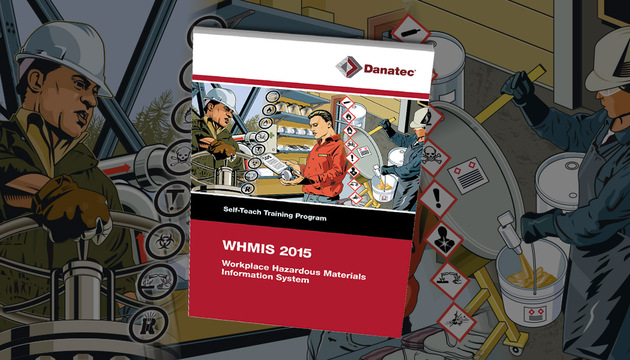 Description
Danatec's award winning, industry recognized WHMIS Self-Teach Training program is for initial or re-certification training. Our WHMIS course contains both WHMIS 1988 and GHS WHMIS 2015, which employers are required to still teach in the workplace until December 2018.
This course meets all of Health Canada's training requirements under the Hazardous Products Regulations (HPR), for all persons involved in handling workplace chemicals.
Danatec's WHMIS Self-Teach course centers around 6 WHMIS stories, which bring in real life events, told by real people in real workplaces. Written in simple language, the exercises, examples and practical workplace exercises in Danatec's Self-Teach training manual will engage the adult learner and make for an interesting and educational learning experience. Our courses focus on elements that ensure the information is understood, retained and easily resourced. Each package includes training materials for one person: a Self-Teach manual, a final exam that the employer marks, a sample SDS, sample supplier label, competency check, practical workplace exercises for site specific training and a certificate.
This training is meant to used as independent study and allows students to go at their own pace. It works well in small or large groups and provides room for discussion and site specific training. This award winning program is used by Canada's largest and most recognized companies.