{{ notice }}
{{ warning }}
Distribute
Purchase courses for your staff and invite them to log in by email, text message, secure enrolment key. Whatever it takes. Your learners launch their course with a single click.
Track Course Progress
Login to your dashboard and you have everything you need at your fingertips. Manage the learners connected to your account, track progress, view completed courses and purchase new licenses.
Certify Users
Simply keep track of learners training and certification history in one accessible and secure online location.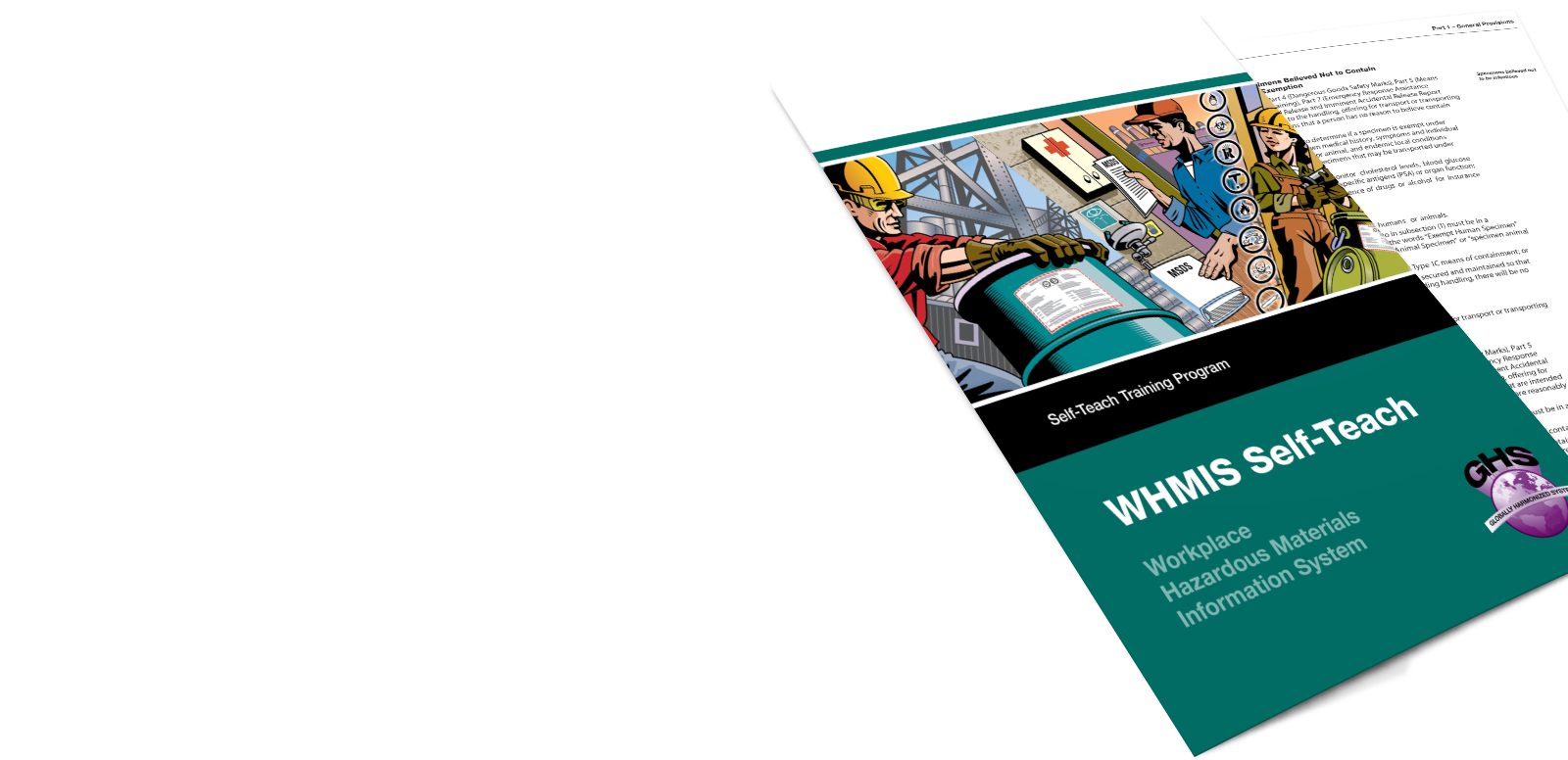 Our WHMIS Self-Teach course book centres around 5 WHMIS stories, which bring in real life events, told by real people in real workplaces. Written in simple language, the exercises, examples and practical workplace exercises will make for an engaging and educational learning experience. Our course centres on elements that ensure the information is understood, retained and easily resourced.
Each package includes training materials for one person: a Self-Teach manual, a final exam that the employer marks, a sample SDS, sample supplier label, competency check, practical workplace exercises for site specific training and a certificate.
WHMIS Self-Teach Book Features:
Industry recognized, WHMIS Training and certificate
Easy to follow and read training manual for one person
Live support Monday-Friday, 7am to 5pm MST
Interesting and engaging learning content created by industry experts
Same day certification, begin your training in minutes
Stop and stop at your convenience
Buy Now