{{ notice }}
{{ warning }}

WHMIS Essentials
Find important information about legislation, online WHMIS training and certifications.
How long do I have to take my WHMIS online course?
As soon as you begin your course, you are able to start and stop it at any-time if you are unable to finish in one sitting. The course provides an auto-booking feature so you can pick up where you left off. Once completed, you will have the option to print your WHMIS certificate and/or download your new WHMIS Certificate Badge so you can carry it on your phone with you, wherever you go. Click here to download the App (add link).
Once the WHMIS course is completed, you can log back in anytime over the next 12 months and renew the materials. This is good for refresher as required.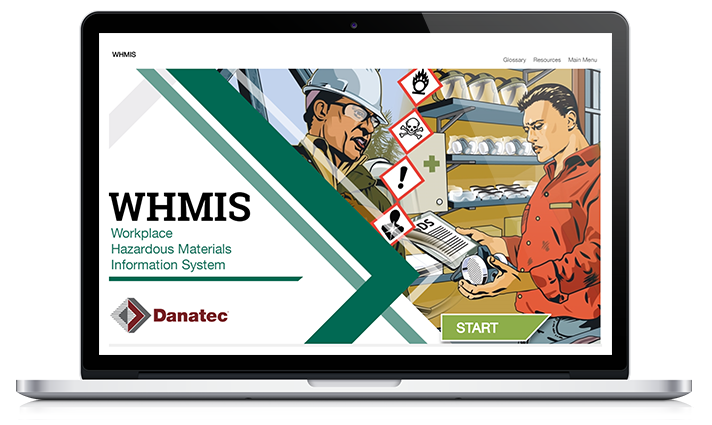 How is WHMIS Legislated?
On February 11, 2015, the Government of Canada published the Hazardous Products Regulations (HPR). The Workplace Hazardous Materials Information System (WHMIS), Canada's national hazard communication standard, is changing to incorporate the Globally Harmonized System of Classification and Labelling of Chemicals (GHS) – an internationally recognized standard for hazard classification and communication.
WHMIS Health Canada Links
https://www.canada.ca/en/health-canada/services/environmental-workplace-health/occupational-health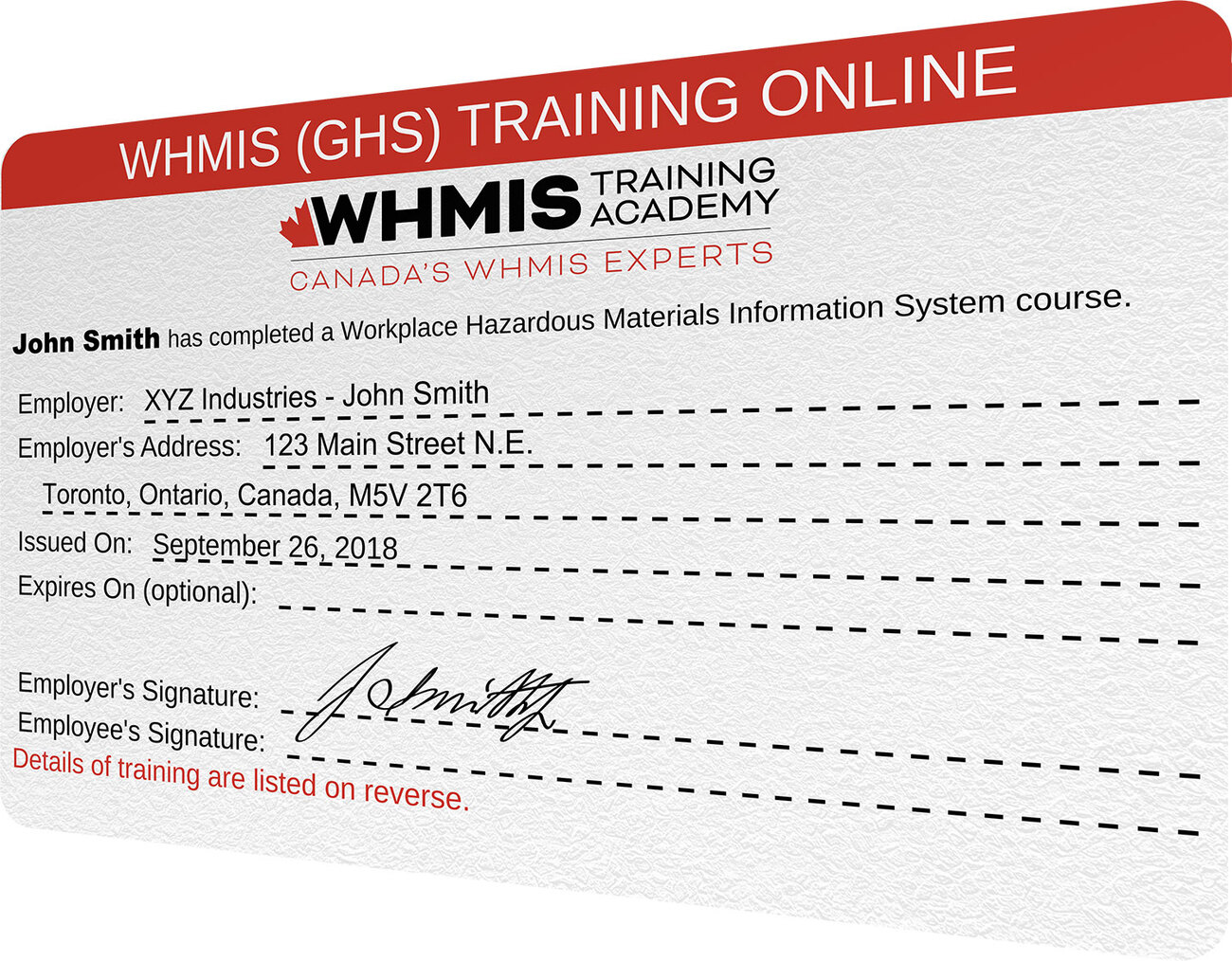 How long is a WHMIS Certificate valid for?
As of December 1, 2018 all employers and employees must be trained in the new WHMIS system. The new WHMIS systems contains all the WHMIS GHS 2015 legislative changes and as of December 1, 2018 all WHMIS 1988 training and certificates will be officially dropped. If you have not trained your employees since 2015, they will need to now be trained on new WHMIS.
If you have recently trained your employees or are just training now, remember that you are required to provided updated training and information whenever there is a change in your workplace related to WHMIS. We recommend all companies retrain every three (3) years and provide additional reference resources to employees such as handbooks (link), posters on the wall (link), and host monthly safety meetings. Check out our WHMIS Instructors Package (hyperlink here) for additional resources.
What if I have a question about WHMIS in my workplace?
The WHMIS Training Academy has full-time on staff Subject Matter Experts in WHMIS. You are able to call us toll free 1-800-465-3366 and ask any WHMIS technical support question you have, free of charge.
Call us today!